VISIT INFORMATION
WHAT TO EXPECT ON YOUR VISIT TO LITTLE CYPRESS PRESERVE
Welcome. We're glad you are coming.
Little Cypress Preserve (LCP) is nestled in Liberty County, FL. We offer our guests an opportunity to experience this rugged land and work alongside us to preserve it (while having a bit of fun along the way).
Our guided experiences are unique to each visit and can be customized to your event and dietary requests. In addition to wilderness and sporting activities, we can also provide meeting facilities for group events. 
It's good to come prepared.
Since we are going to be in the woods, a little preparation is requested.
Wear clothes you don't mind getting dirty.

Wear rugged closed-toe shoes.

Dress in layers. The temperature changes a lot.

Bring a phone. Reception is spotty, but good to have.

Get any hunting/fishing licenses before arrival.
Bring whatever you may need for an overnight.
We will provide the food, good times and all the rest!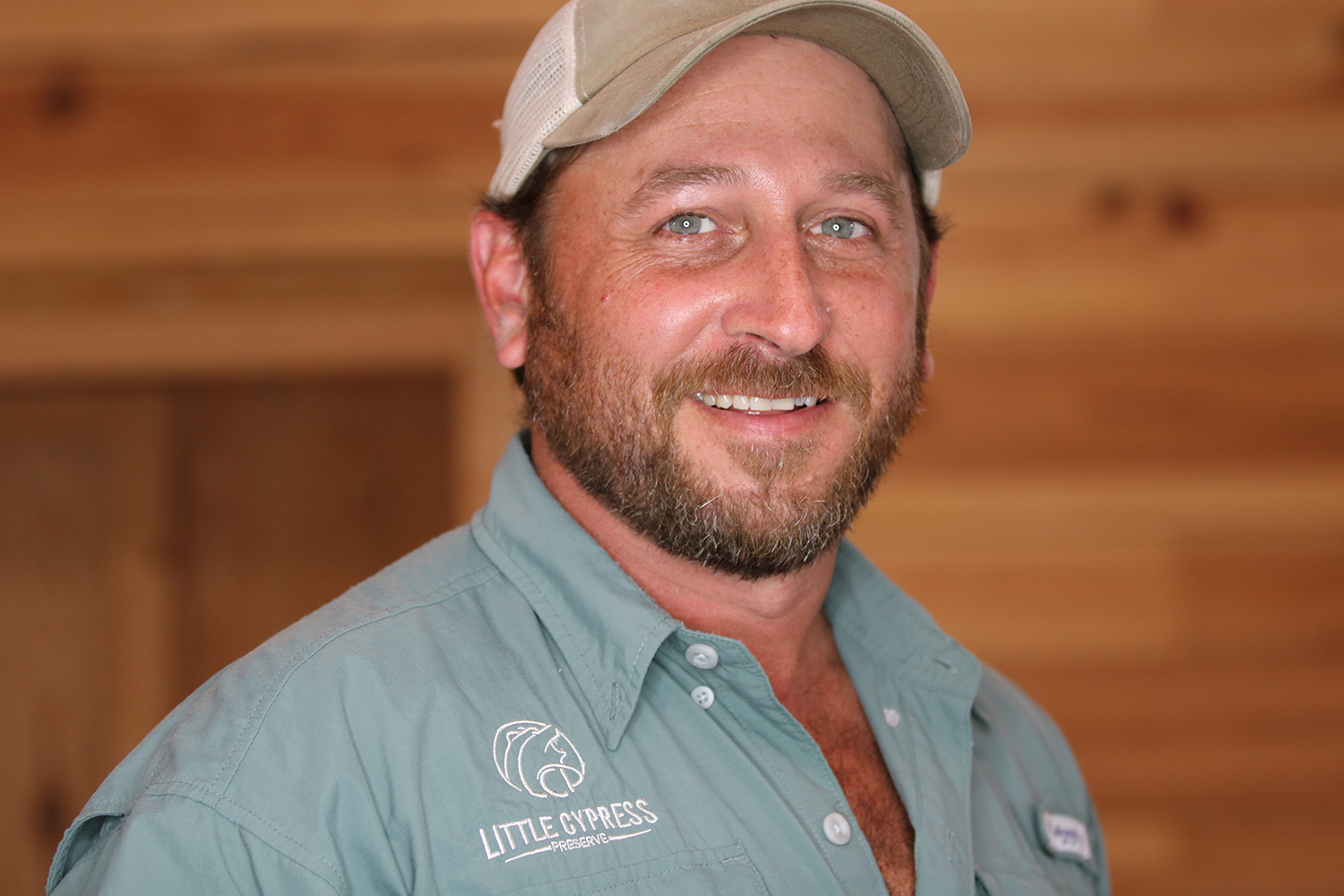 Jody Bunkley
Preserve Manager
Jody leads the team at LCP and is our resident master carpenter. If he's not in his wood shop working on a new piece of custom furniture, then you'll find him out in the fields trying to figure out how to keep the bears out of the deer corn. He's also a prolific fisherman… so get in his boat.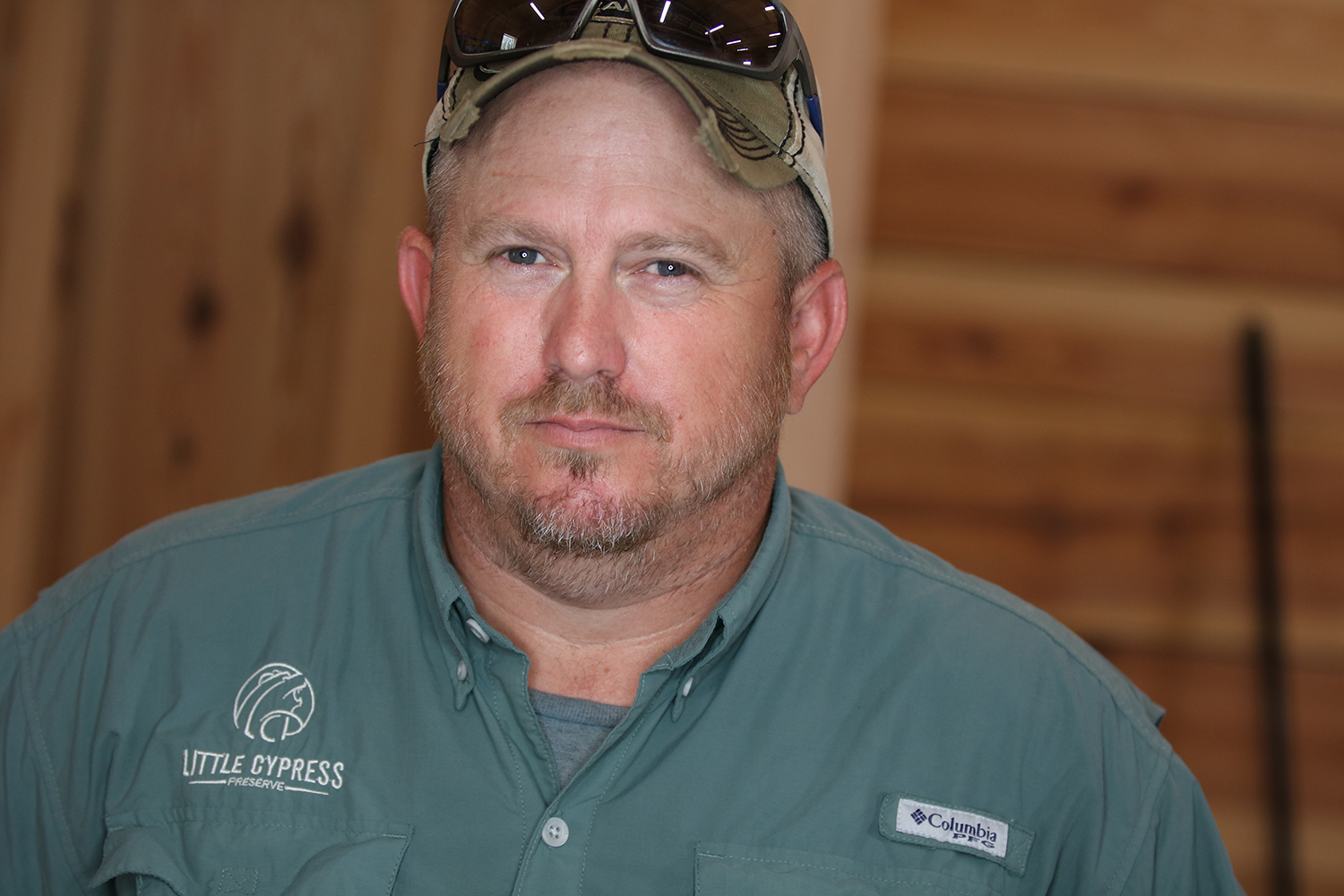 Scott Morgan
Operator/Guide
Scott is a master of all of the field machines and keeps them in running order. If he's not cutting, mowing or planting a field,  then you will most likely find him maintaining the roads and toting large loads in the dump truck. Scott is also an expert hunter and has a sweet monster truck.
ACTIVITIES AVAILABLE TO YOU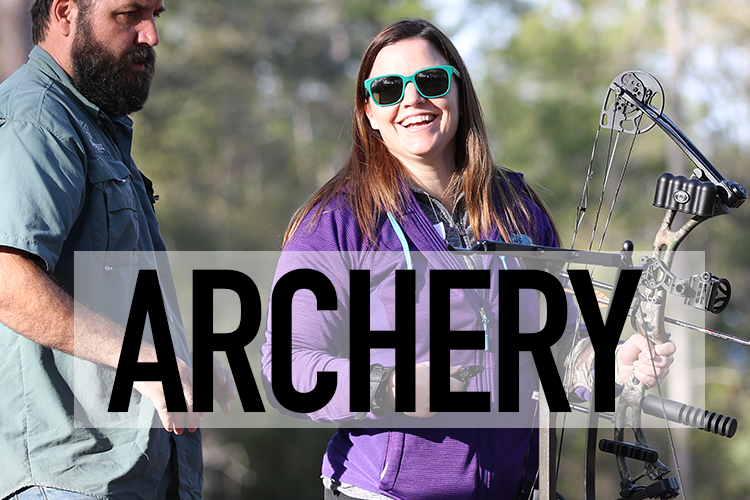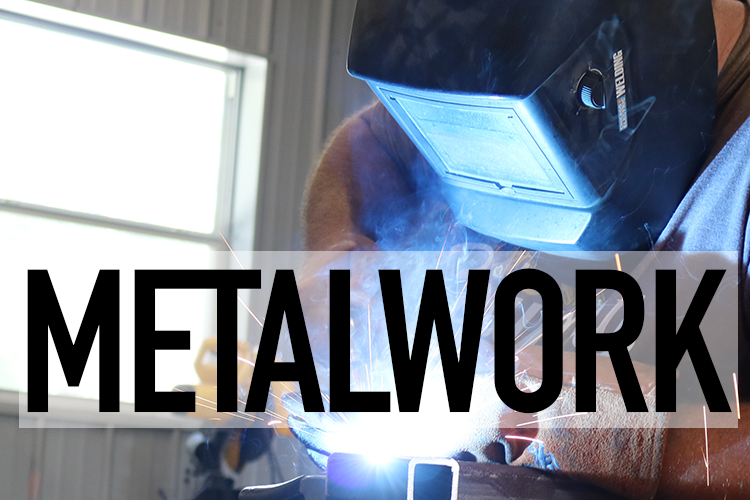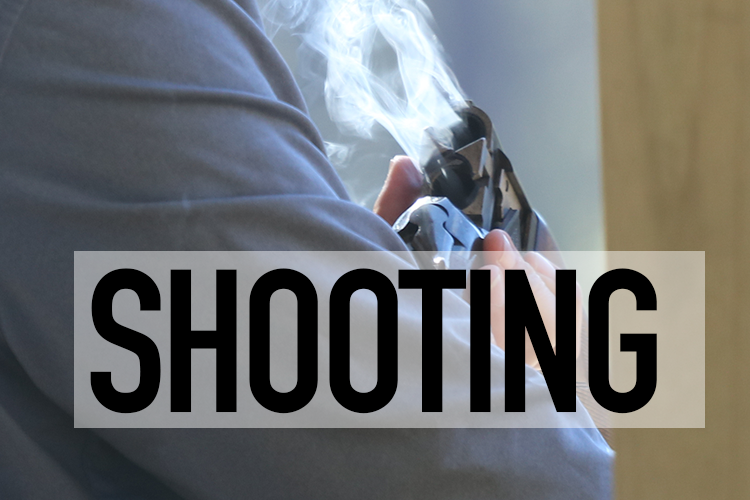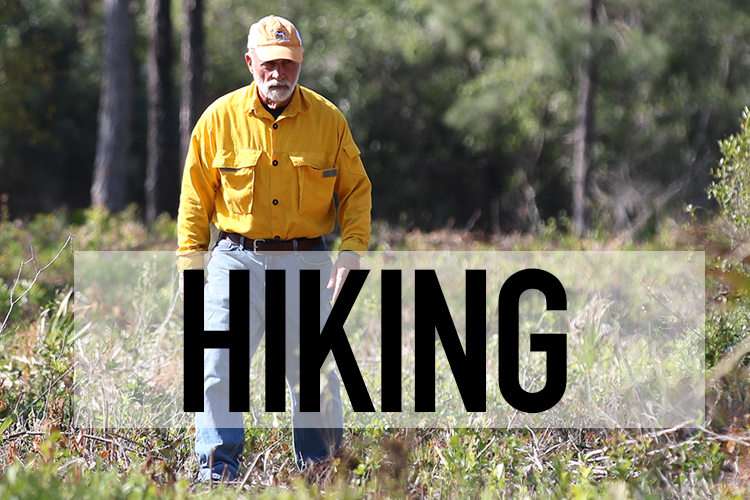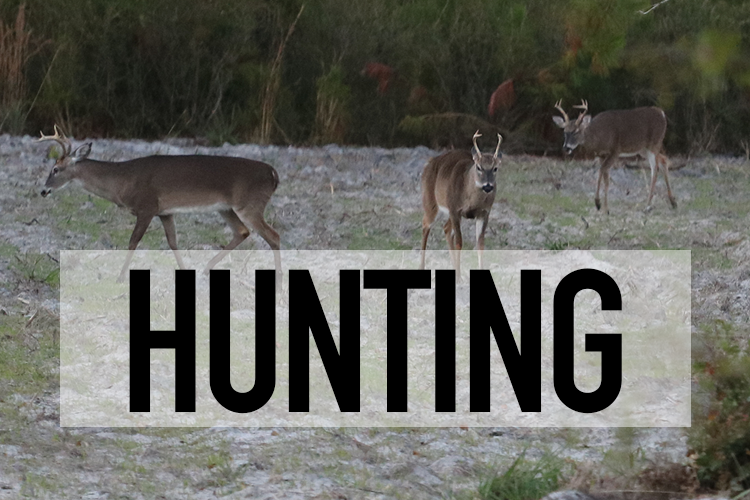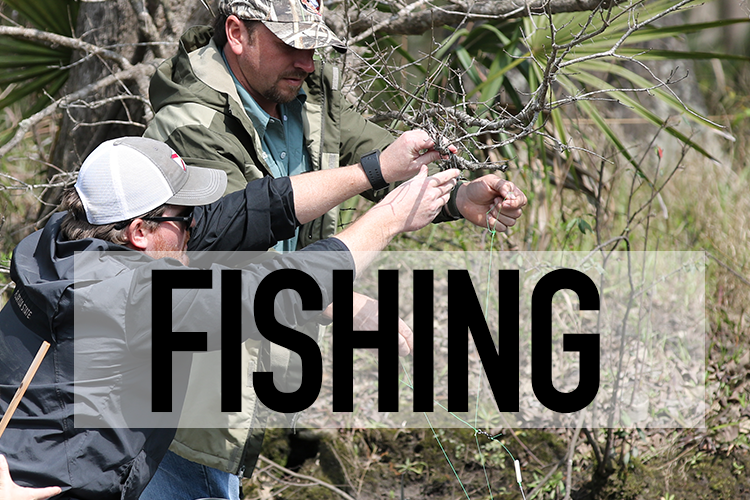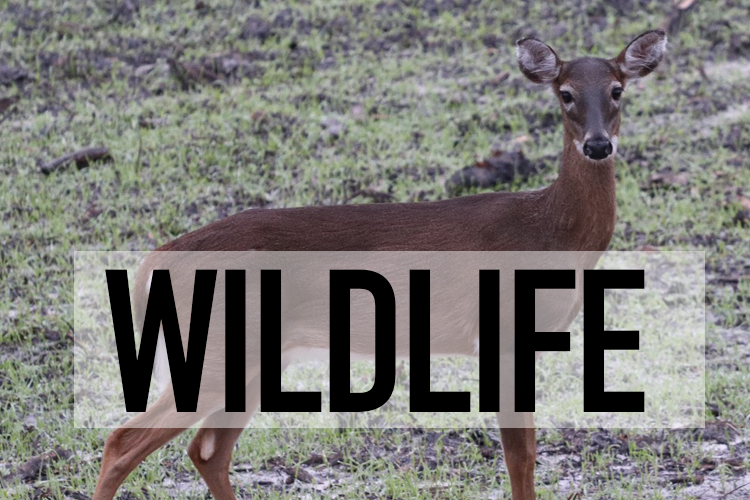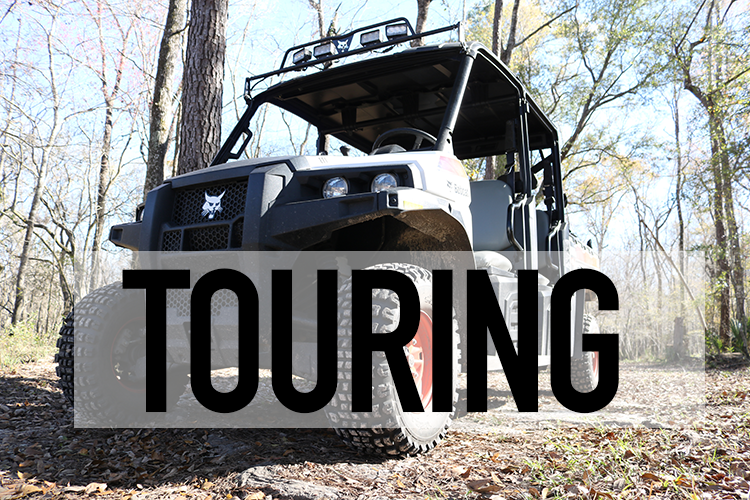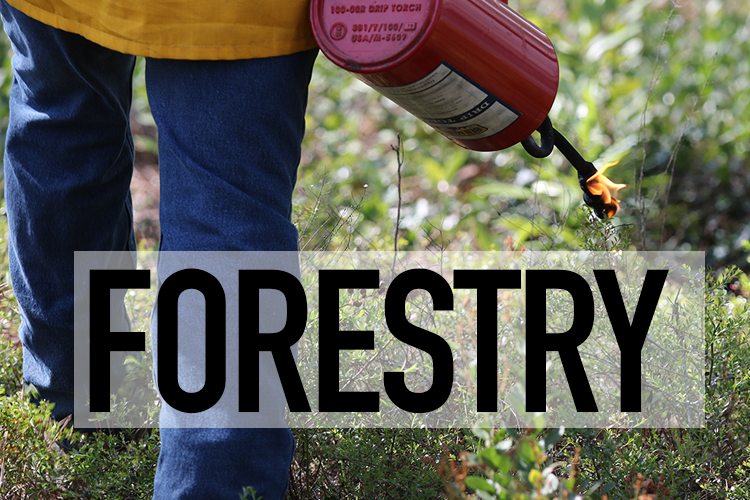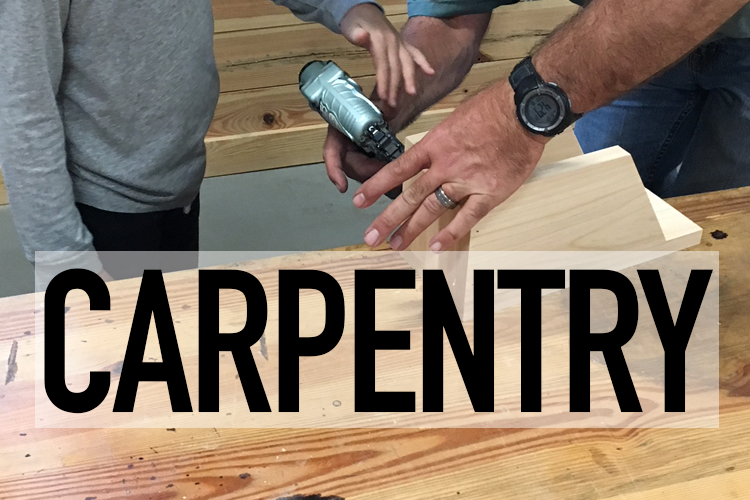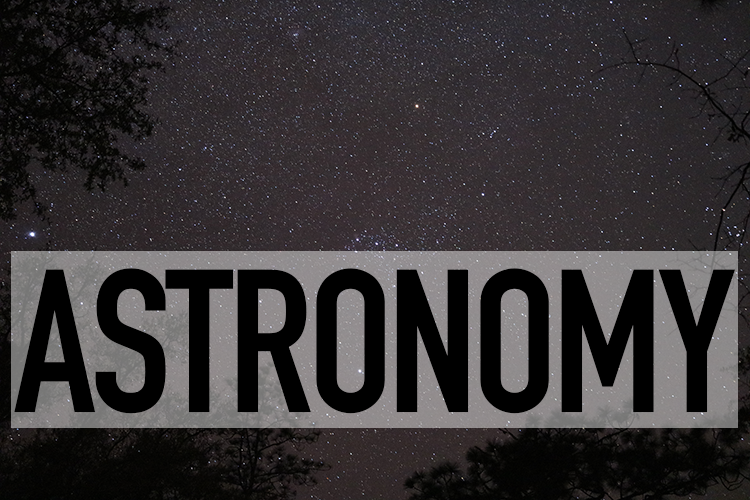 There are many adventures awaiting you at Little Cypress Preserve. From excavating, to animal watching, to "star-glazing" the Milky Way, there is something for everyone on the farm.
Little Cypress Preserve can be a lot of fun, but safety comes first. To help us provide a safe experience for everyone, we ask that you observe the following rules in any situation:
Don't go anywhere alone, preferably take one of us with you

Use common sense and if it is still a question, talk to one of us

Take a communication device- hand radio, cell phone, etc.

Listen to your Guide/Safety Master

Do not mix booze and firearms

Follow gun handling instructions both on and off the range

Notify one of us immediately about any injury

If hunting, make sure you are properly licensed and only hunt what is in season
Working together, we will have a fun, exciting and safe LCP experience… and a lifetime of stories to tell.
For guests staying overnight, we have lodging options to keep folks comfortable. While the Cabin is full of laughter and stories during the day and evening, it is a fantastic place to rest your head at night. The interior of the Bunk House is clad with wood from the land, smells amazing and can comfortably sleep a number of folks.
Full kitchen

Central AC/heat

Laundry facilities

Fireplace

Full bathroom w/ walk- in shower

Queen sized murphy bed

Comfortable leather sofa

Room for additional cots

Satellite internet/WiFi

Limited mobile phone service
Little Cypress Preserve is located at 26747 SE Blaze Pine Rd in Telogia, FL. Google Maps and Siri haven't quite caught up with us yet, so here's the easiest route to LCP from Tallahassee:
Take FL- 20W until you reach SR 65 in Hosford

Turn left on SR 65 and drive 1.5 miles to SR 67A

Turn left on SR 67A and drive 2 miles to SR 67

Turn left on SR 67 and drive 9 miles to Blaze Pine Rd

Turn left on Blaze Pine Rd and drive 2 miles
We are the last place on the right.
CONTACT US WITH ANY QUESTIONS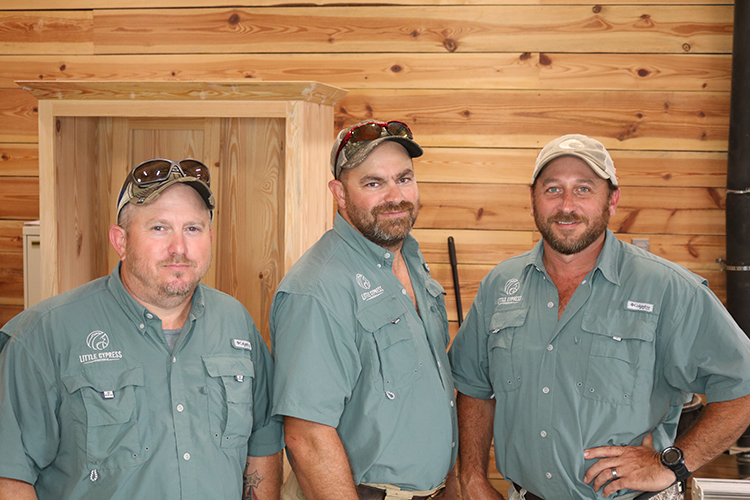 If you have any questions about your upcoming trip, please feel free to contact Jody Bunkley by phone at (850) 509-5551 or by email at jbunkley21@gmail.com.
We are looking forward to seeing you soon.

Little Cypress Preserve, LLC – Copyright 2015-2018 ©